Here are this week's lovely finds (yes I know, I'm very late):
This is in fact a DIY kit for this pillow. Unfortunately the shop is taking a short break so the pillow isn't available at the moment but I thought it was still worth putting it on the list.
https://www.etsy.com/listing/103251714/vintage-summer-constellation-over-the
I've already started collecting these awesome POP FUNKOs. I have Star Lord but I would love to have the whole American Horror Story collection. Available at funko.com.
Speaking of American Horror Story, I would love to have this t-shirt. I'm not sure where I can get it but I could probably make it myself. I also want one written "normal people scare me".
I also want all of the Penguin's Little Black Classics. I've started my own collection with just 5 of them at the moment but they are so affordable, I'm sure I'll end up buying all of them during the summer holiday.
www.penguinclassics.co.uk
Ooh! Look at this super quirky ceramic elephant based lampshade. Would look awesome in my room!
I'm not sure if they're available but I found them on www.blog.westelm.com.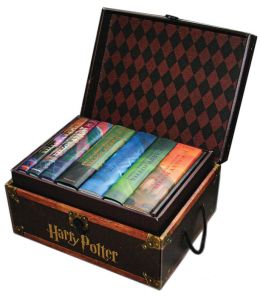 The Harry Potter book set from Barnes and Noble is definitely a must have!
www.barnesandnoble.com
And yes the Phantom of the Opera tops my list. I've been looking for this everywhere and it seems that it is quite hard to find. I need the album right now!
That's it for today!
Enjoy!