DIY Distressed Denim:
Are your jeans getting boring, I know mine are. I thought I could try something different and found this tutorial at swellmayde.com
It is just perfect for my old pair of jean sitting at the back of the closet.
Why not try it youself?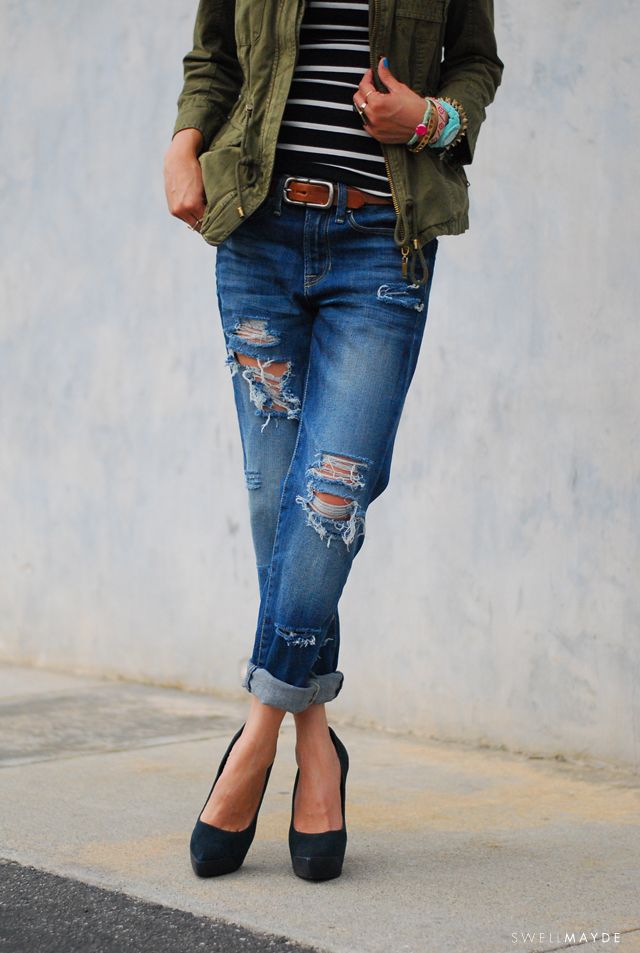 What you'll need:
- denim jeans
- sandpaper
- utility knife
- tweezers
- cardboard
How to do it:
1. Rub sandpaper several times over the area you would like to add distressing to.
2. Cut straight horizontal slits into the denim about 1/2" apart to the front side of the denim in areas where you rubbed sandpaper on. (Tip: Add a piece of cardboard inside the pant leg of where you are cutting to prevent cutting through to the backside of the jean). Once you have a layout that you like, throw the denim into the washing machine using cold water. Then, fully dry in the dryer.
3. Once it is out of the dryer, you can make the distressing look a little more natural. Using the tweezers, in areas where you cut slits, pull the indigo fibers, leaving the white horizontal fibers
Enjoy!